How to get your Candidate ID:

Within the training paths of the individual certificates there is a direct link to your a Candidate ID. This is required prior to booking your test with VUE.
You will find the training paths through the Academy homepage under Certification Program. Click on the "Request Candidate ID" link. You will be routed to the Unify Academy login where you must log in with your myTraining user ID and your password.

Check whether your data is correct. Under "Company Type", select the category that best fits to your company. If you are an internal employee, select "Employee". If you are a Unify Partner, select "Partner". Otherwise select "Customer".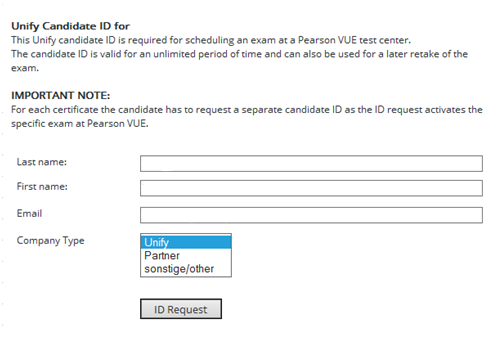 After you have clicked on the "ID Request" button within one hour you receive an email with your authorization. Subsequent to this confirmation your ID will be processed by Pearson VUE, normally this requires two working days.